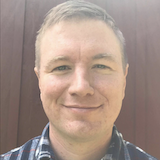 brian p o'rourke
---
Co-creator of RedisGreen, the best way to run Redis in the cloud since 2012. Want to talk bizdev / partnerships? Schedule some time.
Co-founder of Stovepipe Studios. We make open source data systems more usable and cloud-friendly.
Previously I built large crowdsourcing systems, helped companies with continuous software delivery, and helped scale happy and productive teams.
Some other places to find me:
I like this painting:
---
Last updated: 18 Apr 2015